The University of Alberta has a distinguished history spanning over 100 years. Established in 1908, UAlberta has made itself a Top 5 Canadian university and one of the top 100 universities in the world. It is recognized internationally for achievements in research, specifically in the areas of medicine, science and technology, energy, and agriculture. UAlberta's success in developing the next generation of leaders is attributed to teaching excellence; the university boasts some of the smallest class sizes for a major Canadian university, along with the Centre for Teaching and Learning which acts as a valuable resource for instructors. Today, a staff size of 15,000 serves nearly 38,000 students over 18 faculties.

The University of British Columbia attracts students from across Canada and around the world. Since its formation in 1915, this research university has grown to accommodate 17 faculties, 14 schools, and two colleges. UBC is responsible for a quarter of all research conducted in the province, as well as nearly 200 companies spun off from its research. Nearly 63,000 students attend UBC throughout its campuses in Vancouver and the Okanagan. It consistently ranks among the world's top 20 public universities, and hosts a flourishing international student population. UBC fosters a connection with China in particular through its Asia Pacific Regional Office in Hong Kong.

The University of Calgary is a comprehensive university renowned for its achievements in research. As a member of the U15 Canadian Group of Universities, UCalgary continuously works to cultivate leading talent in the arts, athletics, science, medicine, engineering, and business. The university currently serves over 30,000 students enrolled in 200 undergraduate, graduate and professional degree programs – with over 1,000 of those students studying abroad. Many students go on to join UCalgary's international development programs, which help address health, education, water, energy and governance-related problems in countries around the world.

Dalhousie is a vibrant research university in Halifax, Nova Scotia. Once of Canada's oldest universities, Dalhousie was formed in 1818 and is now home to 13 faculties and 50 Canada Research Chairs. Approximately 18,000 students from Canada and beyond are enrolled among 4,000 courses in over 180 degree programs. As one of Canada's premiere research universities, Dalhousie attracts more than $135 million in research grants and awards for fields including ocean studies, clean technology, and agriculture. Researchers from Dalhousie are currently involved in over 50 funded international research and development initiatives. The university makes internationalization a priority by offering over 90 exchange programs in more than 43 countries.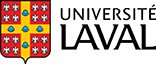 Université Laval is located in Quebec City and was North America's first French-language university. Most courses are conducted in French, making Université Laval a unique experience of French-Canadian culture and ideal place to master the language. In addition to 500 academic programs at multiple education levels, Université Laval also offers five study profiles that students can choose from. The study profiles – International, Entrepreneurial, Sustainable development, Honours, and Research – enable students to tailor their studies to achieve specific career goals. The university also prioritizes internationalism, holding 750 partnership agreements with 500 universities in nearly 70 countries.
McGill University is one of Canada's oldest Universities, founded in 1821 in Montreal, Quebec. Among its alumni are 12 Nobel Laureates, 145 Rhodes Scholars, and five astronauts, as well as the founders of other Canadian universities. McGill is a national leader in research, and in 2017 received over $9 million in government and industry funded research contracts. It's student body consists of approximately 7,500 undergraduate and 9,700 graduate students earning degrees and diplomas in over 300 fields of study. The university is particularly known for having a high proportion of international students – almost 30% – hailing from over 150 countries, representing diverse geographic and linguistic backgrounds.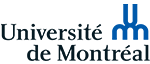 The Université de Montréal (UdeM) ranks highly among Canada's teaching institutions, and first in the world among French-speaking comprehensive universities according to the Times Higher Educations. It was founded in 1878 with three fledgling faculties of theology, law and medicine. It has since grown to encompass 16 faculties with 250 undergraduate programs and 350 graduate programs. Its expansion has also resulted in 465 research units, ranking UdeM the second most revenue-generating research university in Canada. UdeM currently has nearly 70,000 students, 9,000 of which study abroad.

University of Ottawa is a prominent research-oriented university located in Canada's capital city, Ottawa. It is the largest bilingual university in the world, offering programs in French and English  as well as both languages. Over the years the university has grown to house more than 450 programs in 10 faculties; this comprehensive offering includes a wide range of social sciences, health, science, and humanities along with Canada's largest law school. Of equal value to its academic strengths is uOttawa's commitment to creating an inspiring and cultural learning environment for students. It boasts a high rate of satisfaction among alumni and a 97% employment rate for graduates.

Queen's University was established in 1841 by Royal Charter of Queen Victoria, making it one of the oldest universities in Canada. Located in Kingston, Ontario, this research-intensive university is known for its leading-edge research in computational science and engineering, globalization studies, mental health, and basic and clinical biomedical sciences. Queen's boasts the highest proportion of students who graduate among all of the universities in Canada. Not only an exemplary university, Queen's is also considered to have one of Canada's most attractive and welcoming campuses, and its home town of Kingston was ranked by the BBC as one of the top 5 university towns in the world.

The University of Saskatchewan is one of Canada's top research universities. Founded in 1907 as an agricultural college, the university is located in Saskatoon on Treaty 6 territory and Métis homeland. It now offers over 200 academic programs and hosts many distinguished research centres. Signature areas of research include agriculture, Aboriginal engagement and scholarship, energy, and environmental sciences. The University has made notable discoveries such as sulphate-resistant cement and the cobalt-60 cancer therapy unit; it is also home to Canada's synchrotron light source facility, considered one of our country's most innovative scientific investments. The U of S prides itself on building a sustainable future for the province and beyond, as well as strengthening relationships with Aboriginal communities.

Founded in 1827, the University of Toronto (U of T) offers about 700 undergraduate programs and 280 graduate programs in a wide variety of fields. This research-intensive university contributes $15.7 billion to the Canadian economy every year, and receives the most annual scientific research funding of any Canadian university. U of T has three different campuses across Toronto, hosting a student population of over 90,000 – 11,000 of which are international students visiting from China. As it approaches its bicentennial, U of T aims to become a leader in urban research and innovative education, as well as expand its international partnerships.