Inspiring Alumni Stories Launch CLIC Online Forum
CLIC Office-Dec. 17, 2020
Hope, friendship and continued learning were among the themes explored in the December 2020 online forum that brought together Canadian and Chinese partners. The 2-day forum launched a collection of stories from CLIC alumni and considered strategies for future collaboration – both extending virtual opportunities and planning for the eventual resumption of in person programs.
Since its inception in 2016, CLIC has been a resounding success with over 850 Canadian students having studied in China. Thirty four of these students share the impact of this experience through the recently published book Treasured Memories: Stories of Canadian Students in China. This book is dedicated to the 50th anniversary of the establishment of diplomatic relations and people-to-people exchanges between Canada and People's Republic of China.
Over 70 representatives of CLIC partners, participating universities, and alumni attended the virtual book launching ceremony on December 15. We were delighted that H. E. Dominic Barton, Ambassador of Canada to the People's Republic of China, H. E. Peiwu Cong, Ambassador of the People's Republic of China to Canada, Professor Bill Flanagan, University of Alberta President, and Mr. Ian Stone, CLIC alumnus, were able to be part of the book launching ceremony.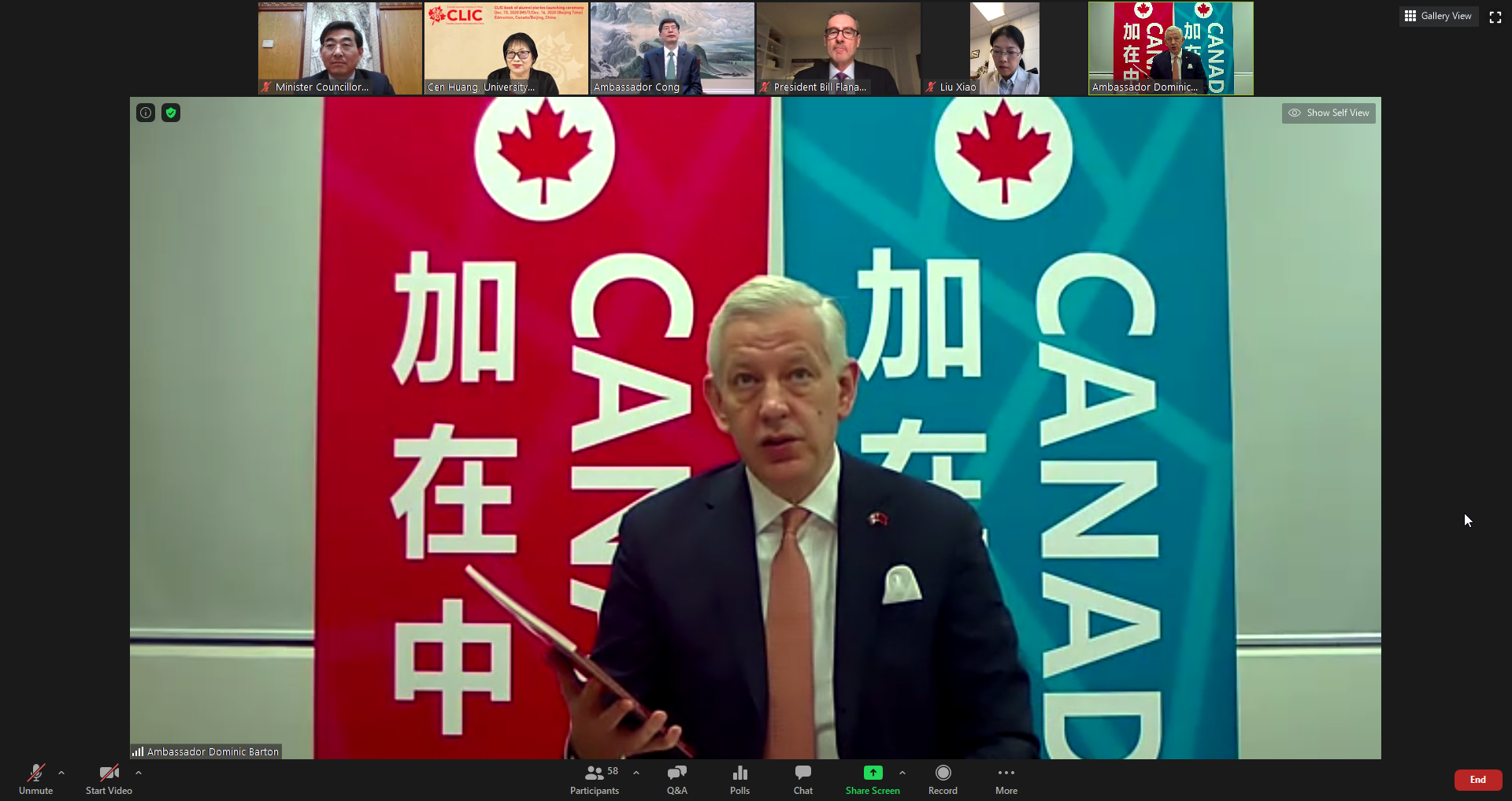 H. E. Ambassador Dominic Barton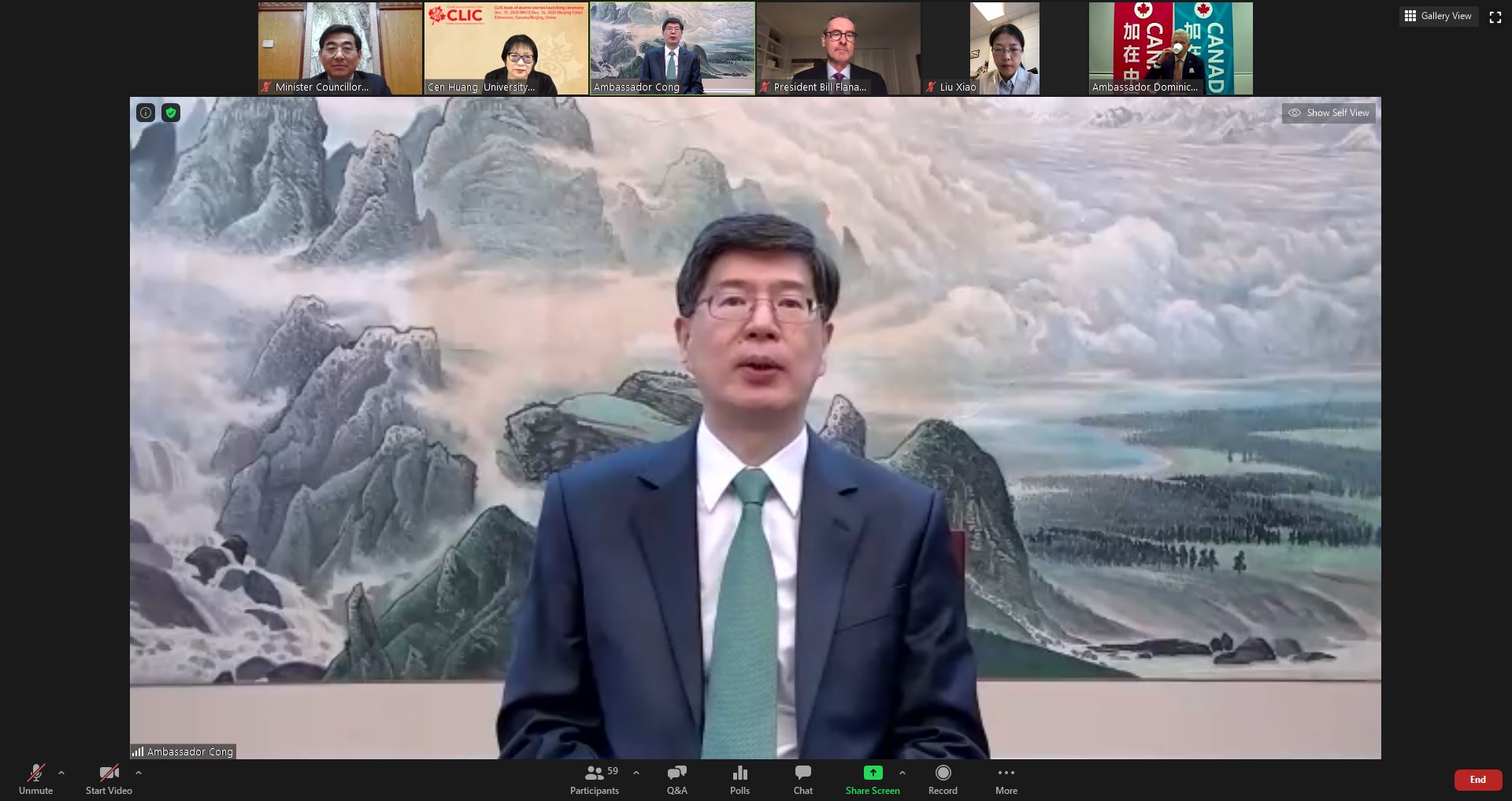 H. E. Ambassador Peiwu Cong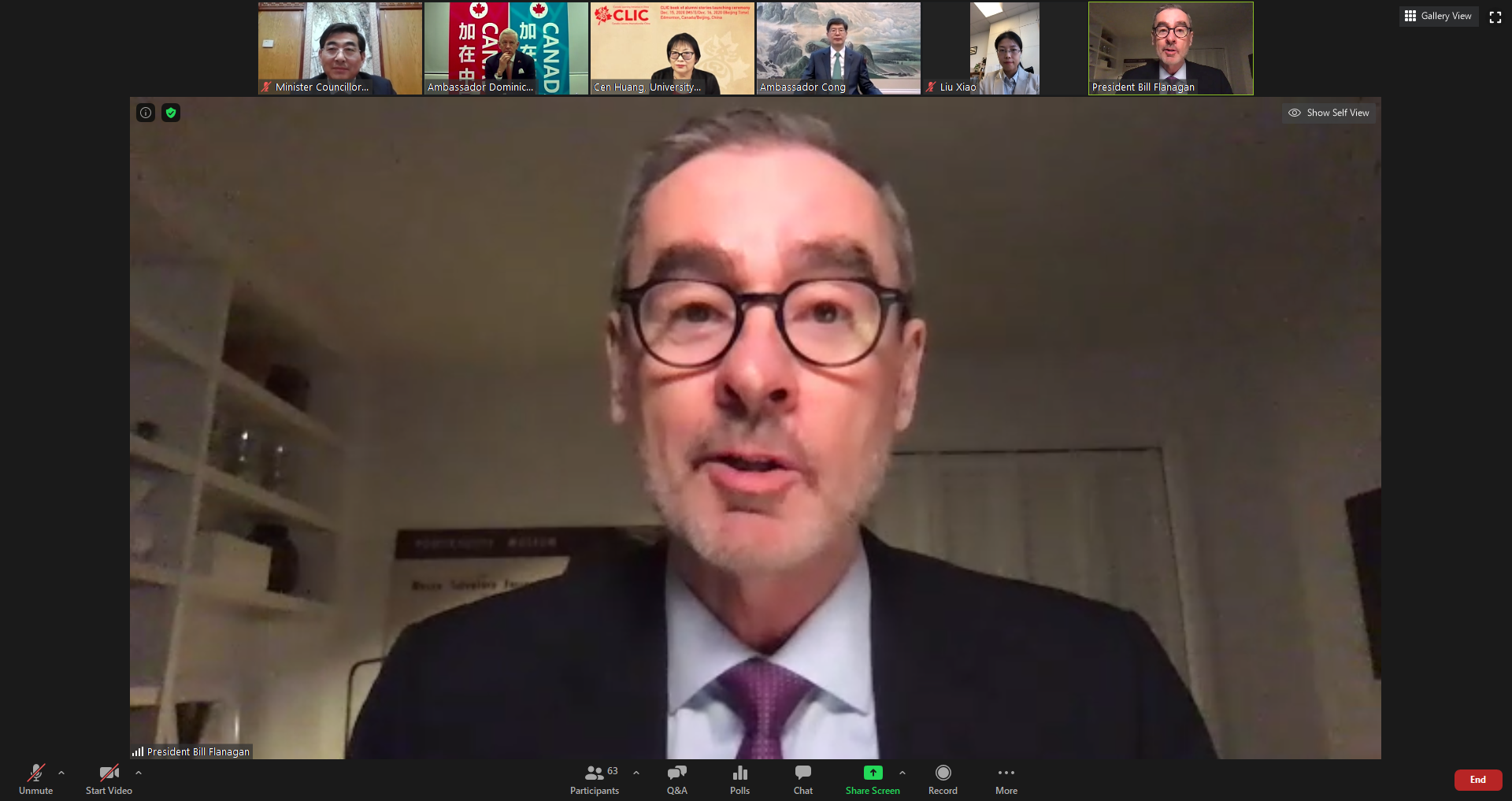 University of Alberta President Bill Flanagan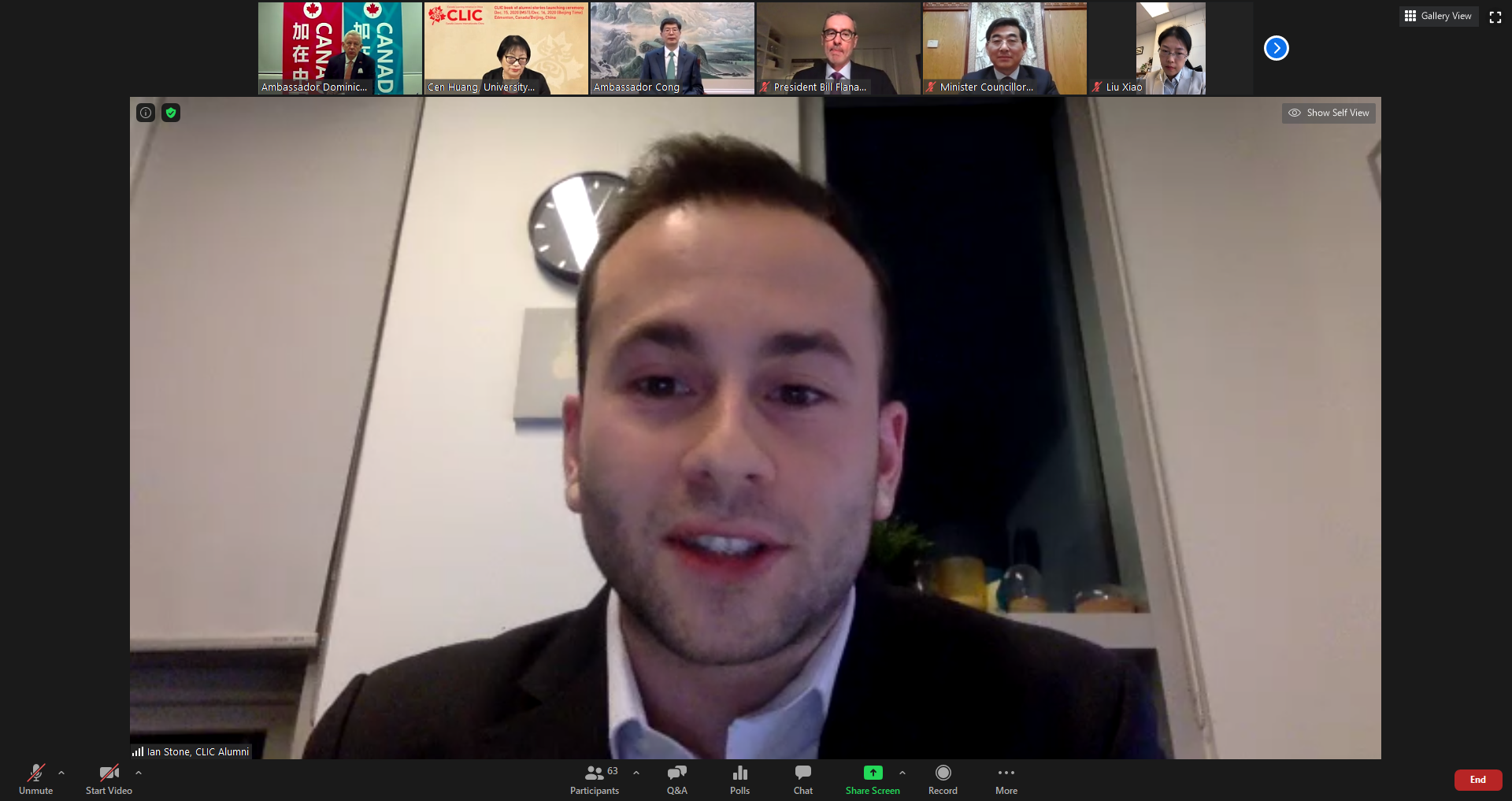 As Mr. Ian Sone said in his remarks, "Getting through this (CLIC program) was such a deep learning experience, and led to an immense amount of personal growth." The alumni stories also show that CLIC students not only enhanced their academic studies and career networks through study abroad in China programs, but also established fruitful and long-lasting connections with China and Chinese people.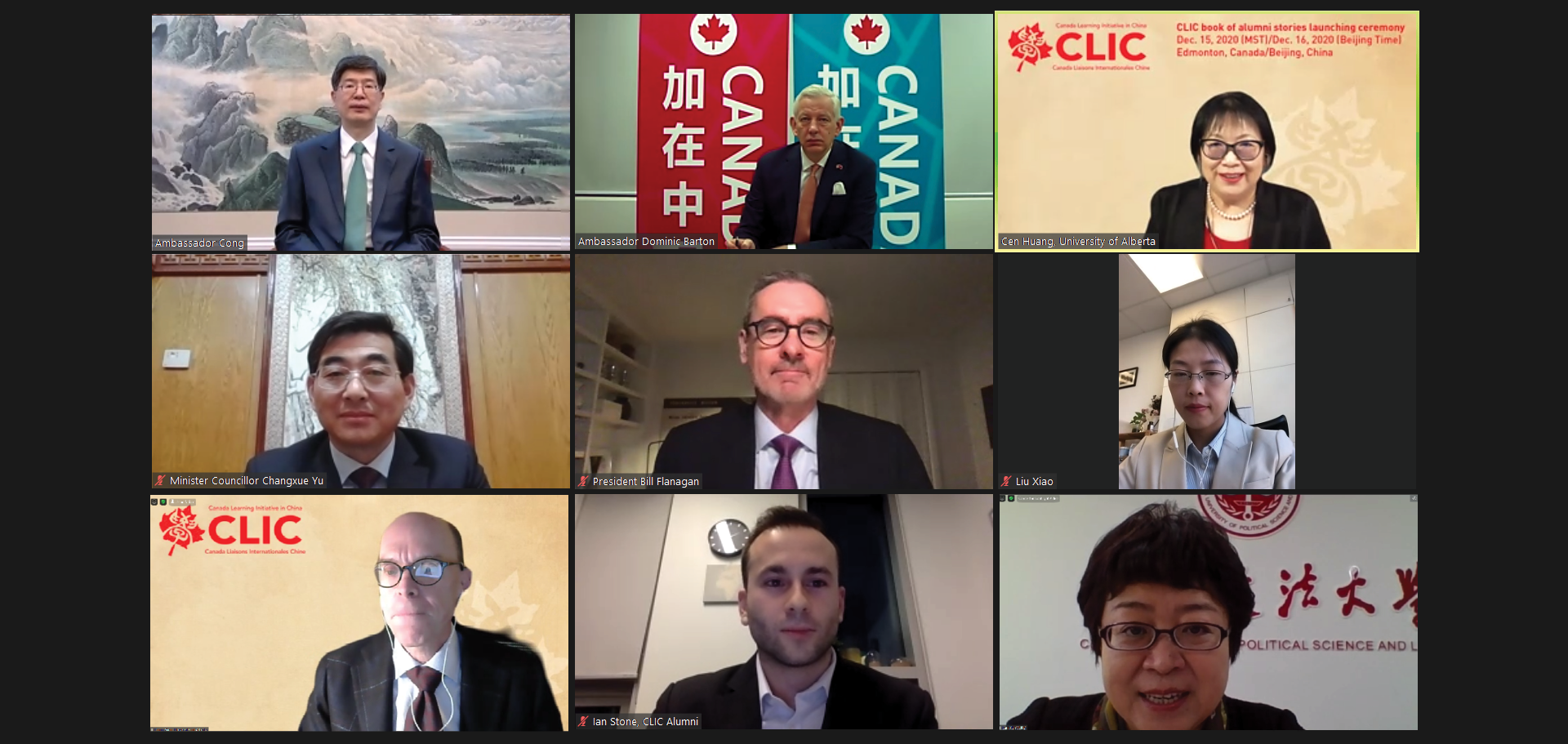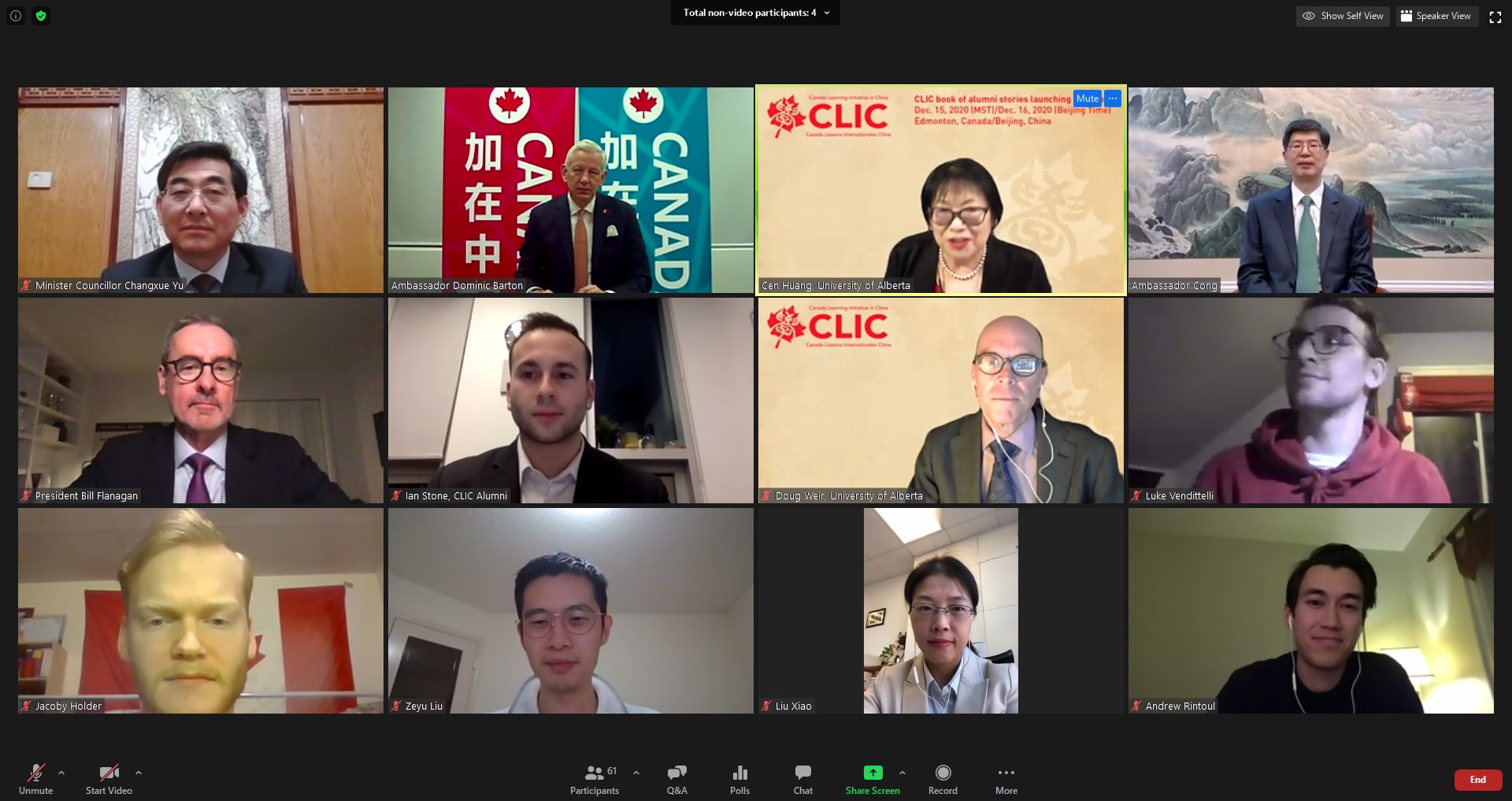 The following day, about 40 Chinese and Canadian colleagues gathered to explore how more students can benefit and how programs need to adapt to continue virtual opportunities during and post COVID-19 pandemic. Discussions were kicked off by the keynote speakers, Dr. Wanhua Ma from Peking University and Dr. Henry Yu from the University of British Columbia.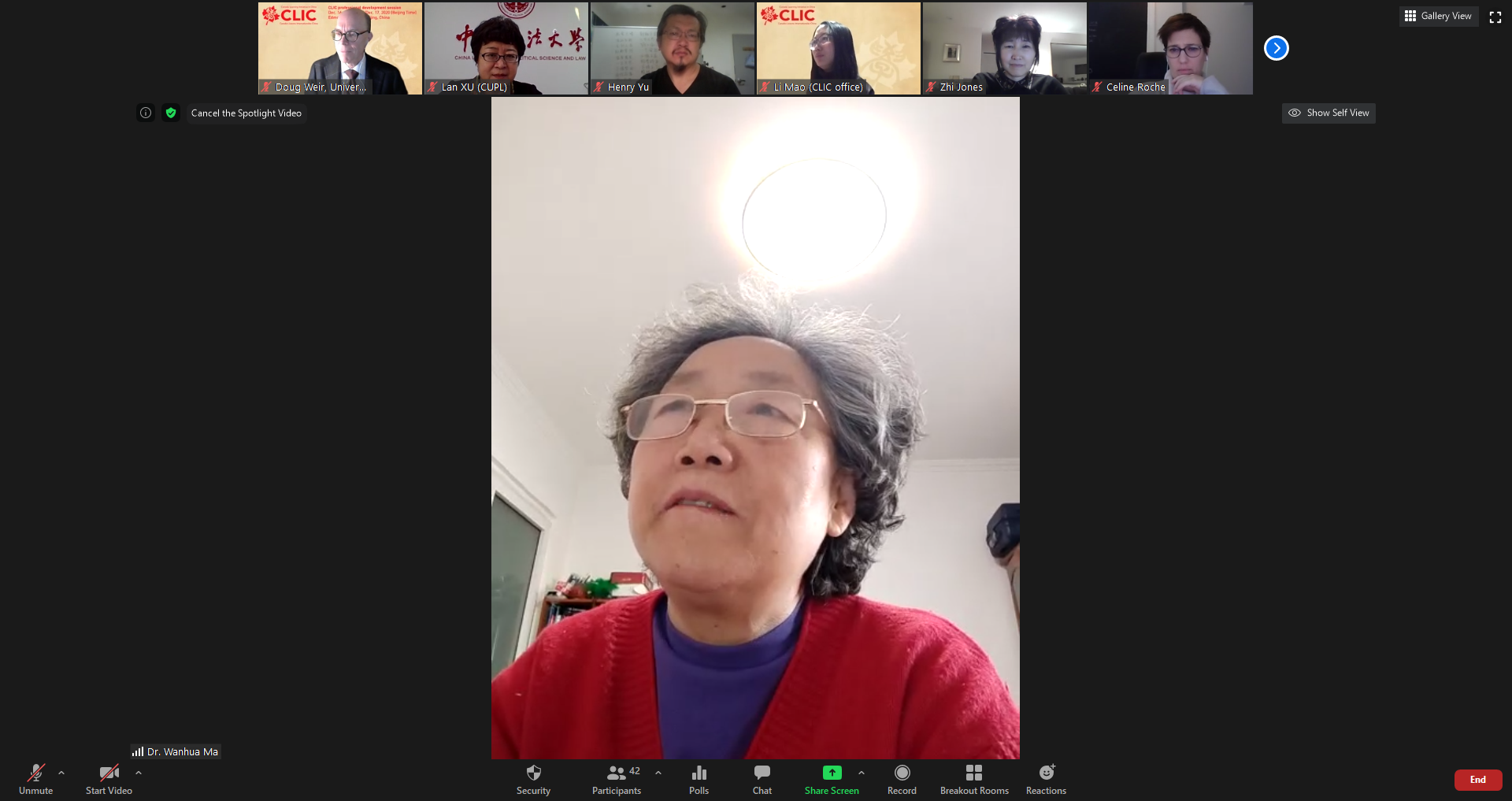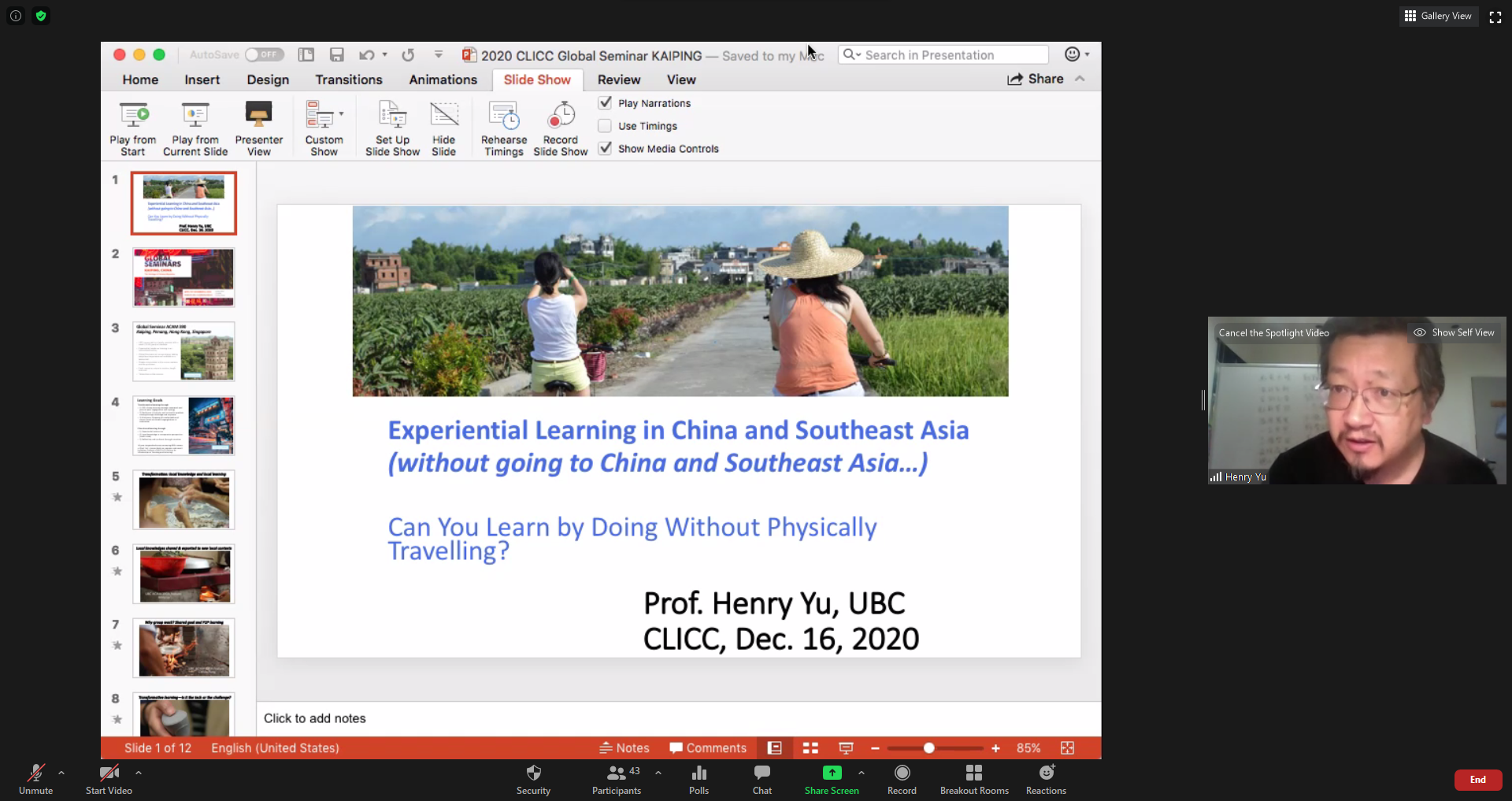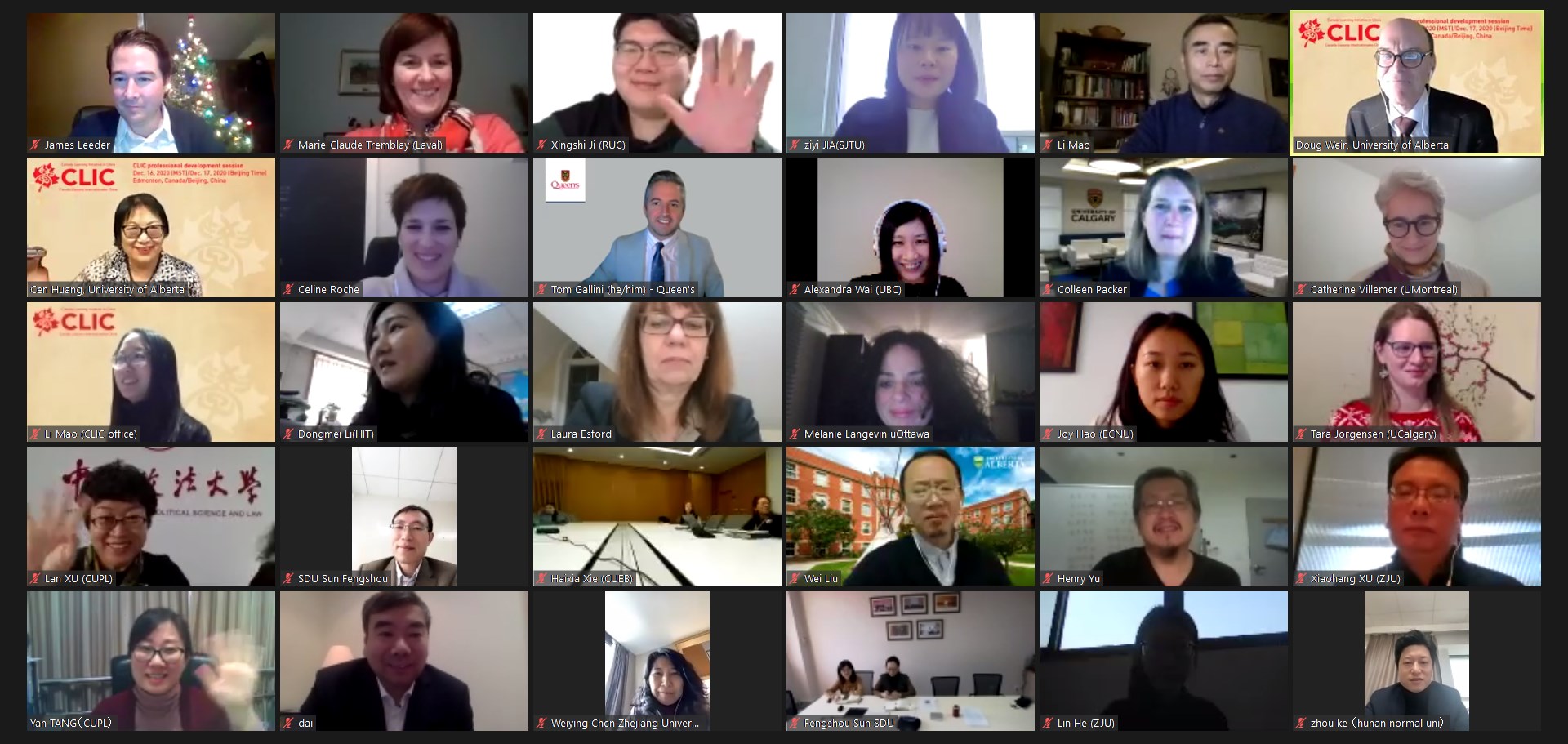 Special thanks go to the China University of Political Science and Law (CUPL) for co-organizing the CLIC online forum.