See what CLIC alumni have to say about their experiences in China!
Eight Canadian students. Four weeks. Two Chinese provinces. One unforgettable experience.

This CLIC program has undoubtedly change my life path – I am eager to start seeing how I can help the youth in my neighborhood, and perhaps even globally.

Read more about Kori's experience.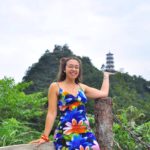 Because of my experience this summer, I hope to return to China next year, to pursue a PhD.

Read more about Alex's experience.
I saw studying in China as an incredible opportunity for me to gain some international educational and life experiences that will undoubtedly help guide me in my future professional endeavors.

Read more about Parker's experience.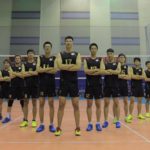 I've been fortunate to stay in a typical Chinese city with awesome spicy food, very good language teacher, and welcoming people. I thank CLIC for this awesome experience!

Read more about Pierre-Luc's experience.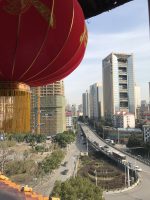 I'm an Education student who recently attended Shanghai Jiaotong University to study China's culture and creative industry. It was awe-inspiring to see students from different nations and ethnicities all gather at the fourth-ranking university in China.

Read more about Priscilla's experience.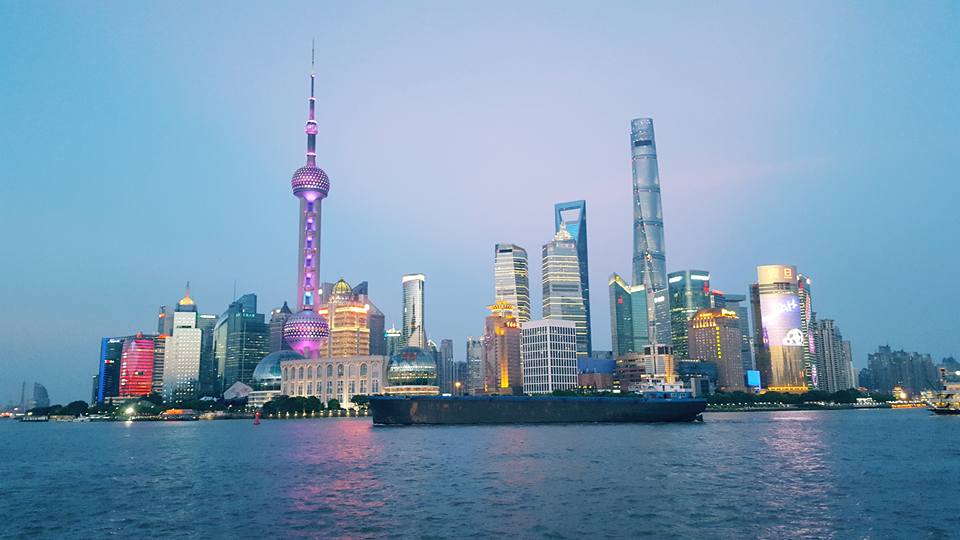 The exchange program was an awesome experience. Shanghai is a lovely city with lots of things to do. The exchange was not just about discovering a new culture, landscape and way of life in China; I found the experience opened up new perspectives and horizons.

Read more about Hanane's experience.
Unsure of what to expect, I went on an exchange semester to Nanjing University in Jiangsu province, China. Within few weeks, I was mesmerized by the history, culture and most of all, the kind, and welcoming locals. Nanjing is filled with great tourist attractions, such as Purple Mountain, Nanjing Massacre Museum, Nanjing City Wall, Confucius Temple, Sun-Yat Sen Mausoleum and more. I am absolutely grateful and honoured to have received the CLIC scholarship which enriched my experience, and allowed me to truly maximize my time in China. Not only have I had the opportunity to make life-long friendships, but I was also able to develop and enlarge my global perspective, open mindedness, as well as patience and persistence especially when studying Chinese! I was also very excited to share with my curious Chinese friends about Canada, our environment and culture! My experience in China has truly been incredible, beyond my expectations.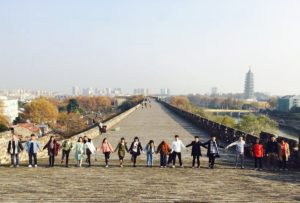 Students should try to incorporate some world travel into their lives. It opens up new possibilities and shows you a world impossible to understand through books alone. Studying abroad is the perfect way to inject some energy and excitement into your life. See new things, meet new people, and settle into a new routine. In other words, studying abroad could be just the change you need! Travelling teaches you a lot about the people and places you visit, but often you learn just as much, if not more, about yourself.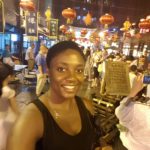 I signed up for a summer abroad in China on a bit of a whim. I had just started learning Mandarin at the University when Dr. Fried came to our class and told us about the trip. As a mature student living on my own, a trip to China for a month sounded great; it also seemed unrealistic as I normally needed the entire summer to save up or pay off debt. When Dr. Fried explained how minimal the out-of-pocket expenses were due to funding and scholarships, visiting China became possible for me. I received scholarships from CLIC as well as the Chinese government, and with those I was able to pay for my entire return flight, and had extra spending money while in China.

Read more about Brendon's experience.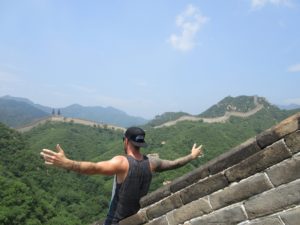 The Harbin summer program struck a good balance between daily intensive classes and free time for study, activities, and exploring the city. It was a fascinating mix of Chinese, Russian, and other cultural influences. This program allowed me to reach my two-part goal of improving my Mandarin skills while also having a great time experiencing part of northeast China.

Read more about Finola's experience.